Welcome to 9th American Natya Festival - presenting the first Dance Drama Festival of USA.
Venue: Clayton High School Auditorium, #1 Mark Twain Circle, St. Louis, MO 63021
Click here to buy Tickets here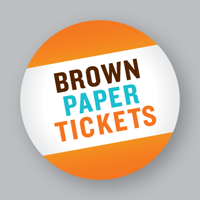 Tickets are available in Seema Enterprises, in Manchester and also in Bombay Bazaar in Chesterfield.
Food will be provided by Bombay Junkies.
Following Dance Dramas presented by reputed Gurus of USA
These are Romantic, Comedy, Tragedy, Spiritual, Historical and Contemporary dance production totally created by Indian artists in USA. This festival signifies the growth of Indian performing arts in USA by Indian Immigrants. These are fabulous presentations. Come and Eno
Number artists performing on Stage on all three days: 290
Production
Day
Time

Fri - April 28th 2017

 
 
This is the story of Arjuna, the warrior prince, marrying Princess Subhadra, against the will of her elder brother. Did Subhadra's love win ?
6:00 PM
Dinner Break
    Dinner by Bombay Junkies
7:15 PM
Radha is totally in love with Krishna, who is the incarnation of God Vishnu. But, she wants God totally for herself. Did she get him totally for  herself ?
7:45 PM
King Dushyanta falls in love with forest girl Shakuntala. He forgets her when she comes to palace, when she was pregnant, due to a cures. How did Shakuntala convince her love ?
9:00 PM

SATURDAY April 29th 2017

 

 
Classical dance competition for

Advanced level – Ages 16 – 30

8 AM – 10 AM
Classical dance competition for

Beginner level – Age 9 – 11

10:15 AM – 12:30 AM
Lunch Break
Food provided by Bombay Junkies
12:30 - 1:00 PM
Classical dance competition for

Intermediate level – Ages 12 – 15

1:00 PM – 3:00 PM
Murugan is the son of Shiva, who is also the commander in chief of army of Gods. He fights eveil Taarakasura. Did he win ?
4:00 PM
A country of 400 million enslaved by a much smaller country of 30 million. Can one person lead the battle without lifting a weapon ? 
5:00 PM
 
NATYA LIFETIME ACHIEVEMENT AWARD
6:30 PM
Dinner Break
Provided by Bombay Junkies 
7:00 PM
Dhruva, the young lion, remembers his duties towards his people. He comes out of dream to fight his eveil uncle, so he relieve his people's pain. Did he win ?
7:30 PM
Shyaama 

Shyama, the most beautiful and desirable lady of the royal court, who falls passionately in love with Bajrasen. Was she successful in having her love ?

8:45 PM

SUNDAY, April 30th 2017

 

 
Classical dance competition for

Advanced level – Ages 16 – 30

8 AM – 10 AM
Classical dance competition for

Beginner level – Age 9 – 11

10:15 AM – 11:15 AM
Classical dance competition for

Intermediate level – Ages 12 – 15

11:15 – 12:30 PM
Lunch Break
 Provided by Bombay Junkies
12:30 - 1:00 PM
Krishna Parijatham

Sathyabhama, wife of Krishna demands the whole celestial tree from heavens to prove her beloved love. Did her beloved got her what she aspired ?

1:00 PM
Natya Idol Award Ceremony
Sunday 2
2:00 PM
AMRAPALI

She was in love with the enemy of state, Ajaatashatru. But, when state came to know she was with enemy, it condemned her.  What did King Ajatashatru do to Vaishali city ?

2:30 PM
 
Suddenly a stingy merchant, faces the challenge of testing his wife's morality. But he finds God him self instead. 
3:30 PM
Early Dinner /Snacks / Coffee
Sunday 5    
4:30 PM
Rama Eshwara
5:00 PM
Folk Tales from India
Sunday 7
6:30 PM
Venue: Clayton High School Auditorium, #1, Mark Twain Circle, St. Louis, MO 63105
Tickets available on brown paper tickets. Please click the following icon to purchase tickets